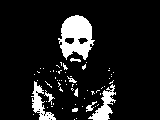 PARALELO
Title
:
PARALELO
Year
: 2021
Director
: Santiago Echeverry
World Premiere
: DIAS DEL FUTURO PASADO / DAYS OF FUTURE PAST,
Nueva Galería Santa Fe, Bogotá, Colombia, 05/22/2021
Duration
: 9'00"
Format
: 4K, 24fps progressive, color, stereo / ProRes 422 HQ / h.264
Production
: Billy Bob Productions, Wilton Manors, FL
iPhone Camera
: Zuzel Fernández George, July 19th, 2019
Cinematography and Directing Assistance
: Camilo Morales
@camilpics
With
: Alina Campos de Echeverri, Zuzel Fernández George
Performance
: Patty E. Patétik | Santiago Echeverry
Music Supervisor
: Rafael Gomez
@ralfintheindustry
Music
: "
I Will Survive
", performed by Gloria Gaynor
courtesy of The Universal / Motown Records Group under license from Universal Music Enterprises
Advisers
: Sandra Liliana Rengifo Peláez / Ricardo Moreno
Curator
: Ricardo Moreno
Información del Proyecto
: El Laboratorio Experimental de Video Días del Futuro Pasado, es un proyecto de Puerto Contemporáneo: Espacio Alternativo para las Artes, y es apoyado por el Programa Distrital de Estímulos 2020 del IDARTES, Beca de Programación en Artes Plásticas Red Galería Santa Fe, categoría 'Programación Continua'; La Fundación El Criollo Producciones, La Radio Criolla, y el Festival Estación Sonora Experimental.
Youtube
:
youtu.be/iAovIyVKIqA
Vimeo
: Original Version
vimeo.com/517599141
PASSWORD PROTECTED
Vimeo
: English Subtitles
vimeo.com/502791401
PASSWORD PROTECTED
Vimeo
: French Subtitles
vimeo.com/517616491
PASSWORD PROTECTED
Alina, my mother, was a very intelligent and successful woman who built her life out of her own innate talents as a psychic. She wrote a book in the 1970s, entitled
Paralelo
, that never got published because of the catholic church's censorship, and the pressure of conservative forces in Colombia, her native country. In this book, way ahead of her time, she explores the connections between the physical and spiritual realms. She left her country for security reasons and moved to Aventura, Florida, USA, in 1999. After the murder of my older brother Diego, in 2008, Alina fell into a deep depression, followed by a progressive senile dementia, finally diagnosed in 2017. Forgotten by most of her family, including those who lived only 20 minutes away from her, she had to be accompanied 24 hours per day by her loyal aids, who after 5 years of constant presence, became her faithful confidants. In July of 2019, Zuzel, her dearest and closest nurse, videotaped herself reading the prologue of her book to my mom, resulting in a very intimate look at the emotions and very last memories of my mother, as well as a very crude look into the nature of dementia. Alina's health kept deteriorating, and in September 2020 she was diagnosed with terminal colorectal cancer, she had a colostomy surgery, and, unbeknown to us, she caught COVID19 during her stay in the hospital. Asymptomatic at first, she infected her three aids when she returned home. In spite of helping her and spending countless hours with Alina, I did not get infected at all, which is still a mystery to me. Both Zuzel and Alina started showing symptoms at the same time, and Alina had to be taken to hospice to be treated for her cancer and the coronavirus infection, while Zuzel quarantined at my mom's place to avoid infecting her own family. We managed to see her on Facetime every day, and we got to say our virtual goodbyes. Alina died on Wednesday, October 7th, the day after I finished editing the first cut this film. The video had been planned for a few months, seen as a time travel piece to the 1970's when as a queer kid, I would wear my mom's wig, cape, boots, belt, gloves and accessories to pretend I was Wonder Woman. I shot the volumetric video the night when she had her colostomy surgery, almost one month before her death. The entire production of this film was marked by her cancer, her surgery, her increasing dementia, the COVID19 pandemic, the Trump nightmare, the American electoral process, my remote teaching, and a feeling of knowing that at the end my mom had always been my Wonder Woman, the most powerful woman in my life. After hiding for over 11 years, my drag alter ego,
Patty E. Patétik
, reappeared in volumetric form to sing with me Gloria Gaynor's "
I will Survive
", a song that has unexpectedly become an anthem of resilience for those of us who have been abused, forgotten, or affected by the loss of a loved one. The slowed down song reminds us that regardless of the adversities and the amount of shed tears, we all will survive.
Captured in real time with the Kinect volumetric sensor, and Processing 3.0,. Edited with After Effects and Premiere.
---
Alina, mi mamá, fue una mujer muy inteligente y exitosa que construyó su vida alrededor de sus talentos síquicos innatos. En los años 70s, escribió un libro llamado PARALELO, que nunca se publicó debido a la censura de la iglesia católica y la presión de las fuerzas conservadoras en Colombia, su país natal. Este libro, muy adelantado para su tiempo, explora las conexiones entre los reinos físicos y espirituales. Dejó su país por razones de seguridad y se mudó a Aventura, Florida, EE. UU., en 1999. Después del asesinato de mi hermano mayor Diego, en 2008, Alina cayó en una profunda depresión, seguida de una demencia senil progresiva, finalmente diagnosticada en 2017. Olvidada por la mayor parte de su familia, incluidos los que vivían a solo 20 minutos de ella, tuvo que ser acompañada las 24 horas del día por sus leales ayudantes, quienes luego de 5 años de presencia constante, se convirtieron en sus fieles confidentes. En julio de 2019, Zuzel, su enfermera más querida y cercana, se grabó en video leyendo el prólogo de su libro a mi mamá, lo que resultó en una mirada muy íntima a las emociones y los últimos recuerdos de mi madre, así como una mirada muy cruda a la esencia de la demencia. La salud de Alina siguió deteriorándose, y en septiembre de 2020 le diagnosticaron cáncer colorrectal terminal, se sometió a una cirugía de colostomía y, sin que lo supiéramos, contrajo COVID19 durante su estadía en el hospital. Asintomática al principio, infectó a sus tres asistentes cuando regresó a casa. A pesar de ayudarla y pasar incontables horas con Alina, no me contagié en absoluto, lo cual sigue siendo un misterio para mí. Tanto Zuzel como Alina comenzaron a mostrar síntomas al mismo tiempo, y Alina tuvo que ser llevada a un hospicio para recibir tratamiento por su cáncer y la infección por coronavirus, mientras que Zuzel estuvo en cuarentena en casa de mi mamá para evitar infectar a su propia familia. Logramos verla por Facetime todos los días y pudimos despedirnos virtualmente. Alina murió el miércoles 7 de octubre, el día después de que terminé de editar el primer corte de esta película. El video había sido planeado durante unos meses, visto como una pieza de viaje en el tiempo a la década de 1970, cuando, siendo un niño
queer
, usaba la peluca, la capa, las botas, el cinturón, los guantes y los accesorios de mi madre para convertirme en la Mujer Maravilla. Grabé el video volumétrico la noche en que se sometió a la cirugía de colostomía, casi un mes antes de su muerte. Toda la producción de esta película estuvo marcada por su cáncer, su cirugía, su creciente demencia, la pandemia de COVID19, la pesadilla de Trump, el proceso electoral estadounidense, mi enseñanza a distancia y la sensación de saber que al final mi mamá siempre había sido mi Mujer Maravilla, la mujer más poderosa de mi vida. Después de esconderse por más de 11 años, mi alter ego drag, Patty E. Patétik, reapareció en forma volumétrica para cantar conmigo "I will Survive" de Gloria Gaynor, una canción que inesperadamente se ha convertido en un himno de resistencia para aquellos de nosotros que hemos sido abusados, olvidados o afectados por la pérdida de un ser querido. La canción ralentizada nos recuerda que independientemente de las adversidades y la cantidad de lágrimas derramadas, todos vamos a sobrevivir.
Capturado en tiempo real con el sensor volumétrico Kinect y Processing 3.0. Editado con After Effects y Premiere.
---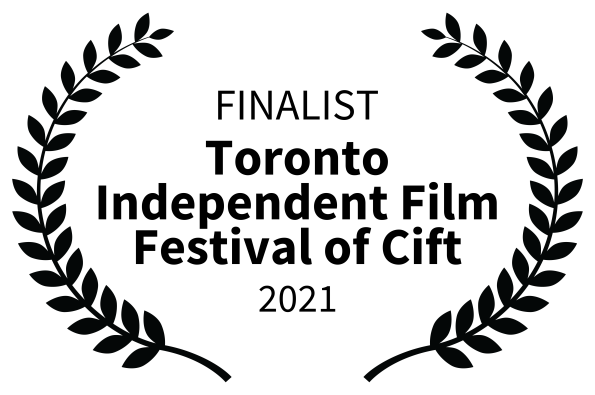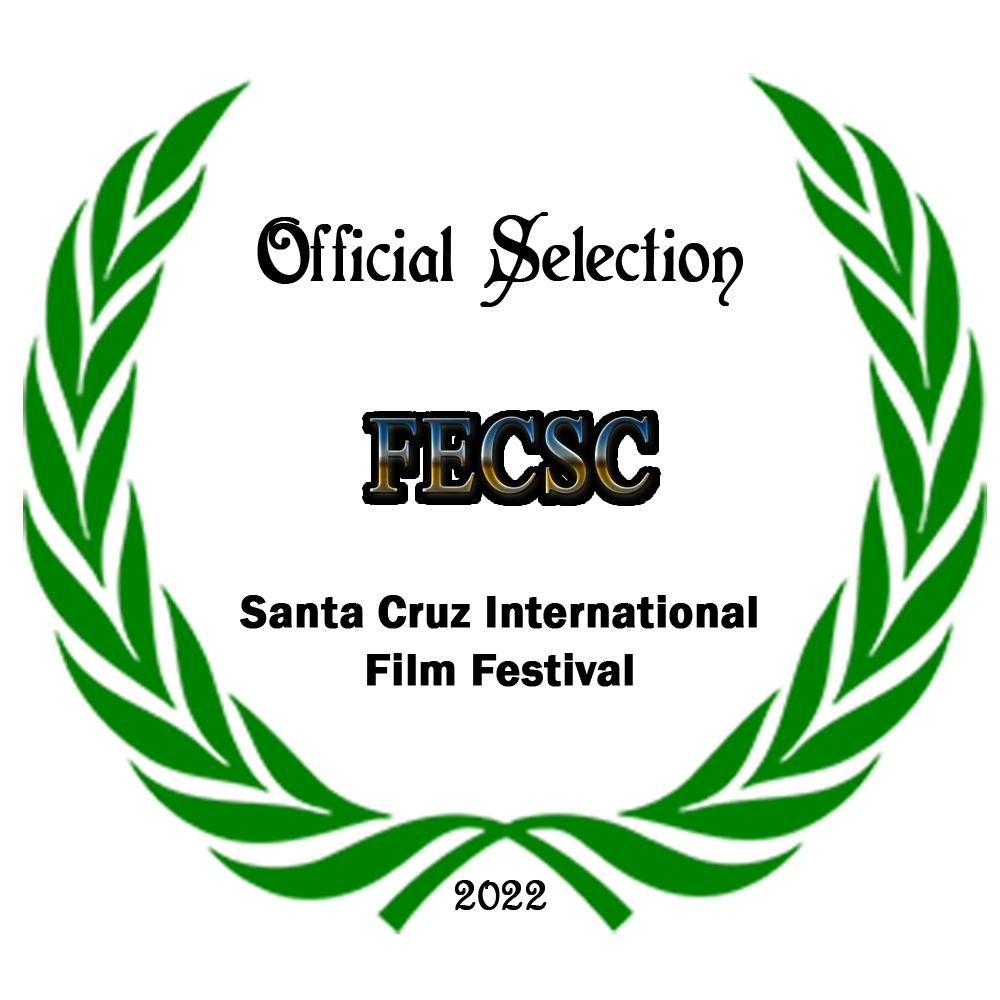 ---